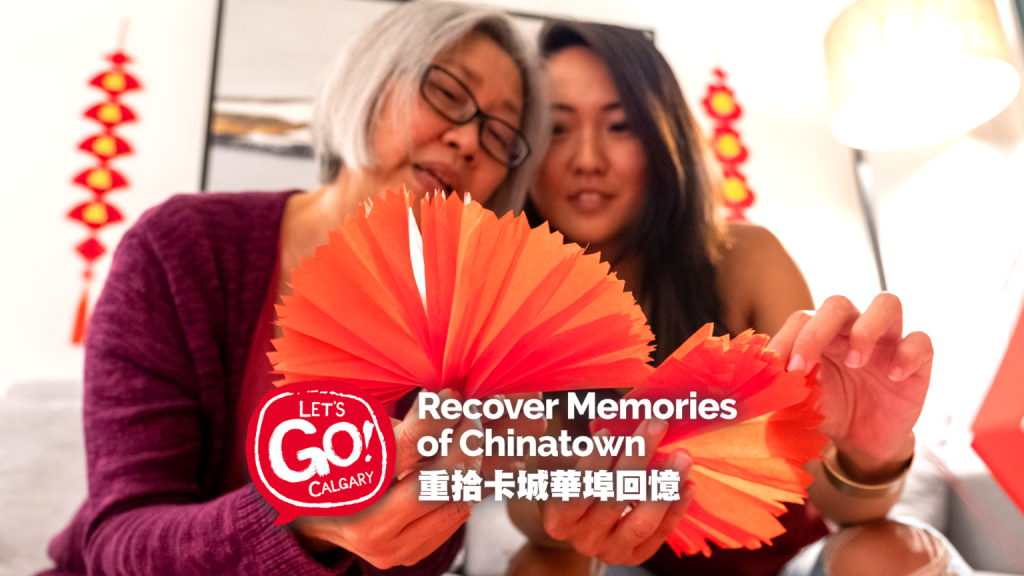 Do you think you have some VHS/Hi8 tapes, audio recordings, photographs, and documents somewhere that are related to your lived experience or a story about Chinatown?
But where are those things? Dispersed over unknown basements, garages, the back of a bottom drawer, and landfill sites (real-life example of what happened to the Lim Association history). What is the Lim Association?
"Exactly, never recorded or described, cannot be found by researchers or the general public. I want to change that," said Fung Ling, the Recover the Memories of Chinatown Project Coordinator.
The purpose of the collection is to identify, acquire, preserve, and make accessible cultural heritage and historical assets of the Chinese community. These records document the activities, experiences, and history of the Chinese community.
"The collection will be available to researchers and the general public alike, and will be housed at the City of Calgary Archives," Fung Ling added.
The primary focus of the acquisition guideline is the preservation and accessibility of the community's records which are selected for permanent retention through the appraisal process. The collection seeks to pass on knowledge from Elders to the youth so that new generations can inherit both intangible and tangible assets, and preserve them.
The project will support local and community needs to address erasure, displacement, and racism. Reclaiming, restoring and archiving the history is a start. The collection will be available to researchers and general public alike.
When asked to sum up this project, Fung Ling said: "So the past doesn't really die, so the community lives on."
---
Let's Go Find Your Memory!
Event: Chinese Community Collection – Recover Memories of Chinatown
Location
: Calgary Chinatown Bowside Manor Office [ 128 2 Ave S.W., Calgary ] ]
Date
: On-going
Contact: wahfau.info@gmail.com | 403.265.2003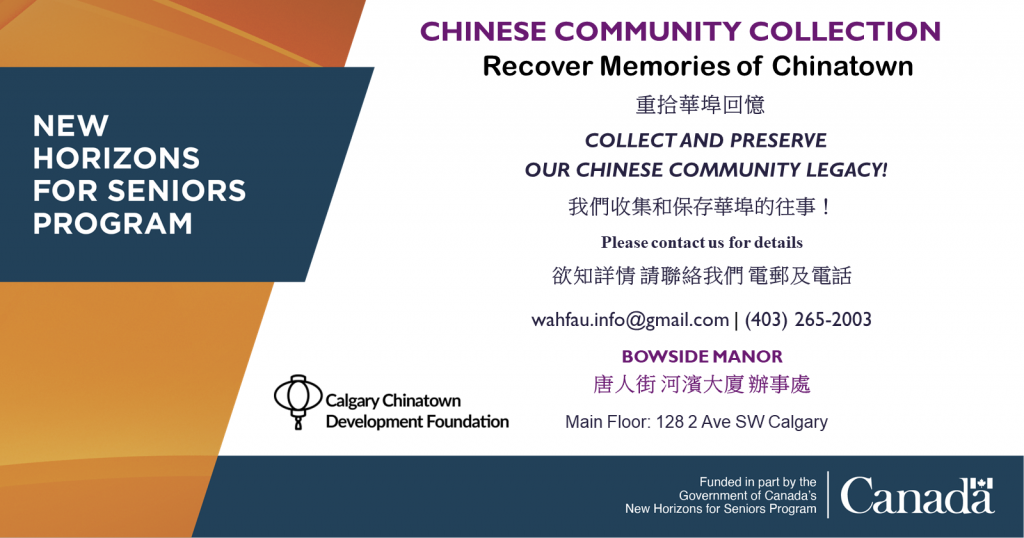 ---
Thank you to Let's Go Calgary for publishing the above article on their website. You can view the original web article here.